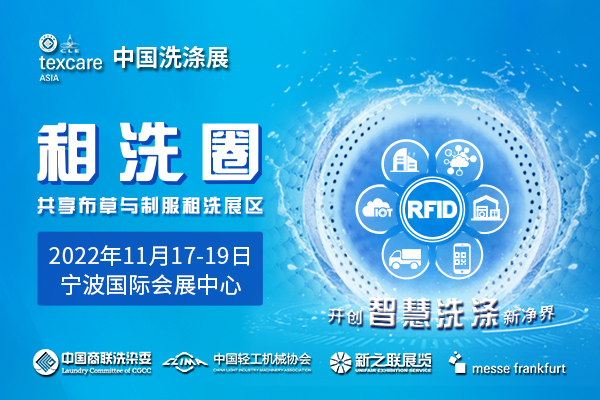 Leasing Laundry - The Best Win-win Model for Supply and Demand
Demand Wins:
(hotels, hospitals, catering, railways, aviation, government agencies, enterprises and institutions, etc)
Cost Efficiency: From purchasing to leasing of linen/uniforms, investment and operating costs can be greatly saved.
Labor Efficiency: No pressure of inventory management, free and flexible deployment.
Worry Efficiency: High-quality linen/uniforms and professional laundry services in accordance with customized requirements.
Benefit Efficiency: Benefit can be increased by standardization.
Green Efficiency: Energy-saving with less pollutant emissions, a great sense of social responsibility.
Hygiene Efficiency: High-standard laundry management ensures high-quality of hygiene & safety, and customer satisfaction.
Supply Wins:
(laundry enterprises, linen/uniform manufacturers, technology/equipment/chemical material/software system suppliers, etc)
Market: Leasing laundry earns huge market potentials in China
Efficiency: IoT technology and digital management helps leasing laundry to achieve convenience, efficiency, energy saving and consumption-reduction.
Standardization: Large-scale and intensive leasing laundry model is conducive to social problems in the laundry industry.
Environmental-friendly: Leasing laundry aims to extend the service life of linen/uniforms, and improve resource utilization.
Development: Linen standards will be issued by related governments and associations, which bring rapid development of leasing laundry.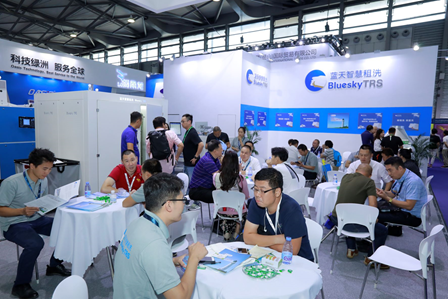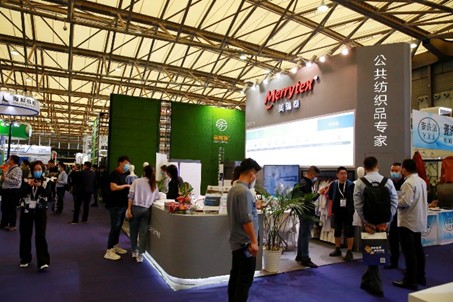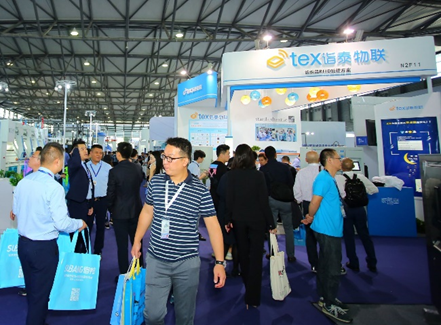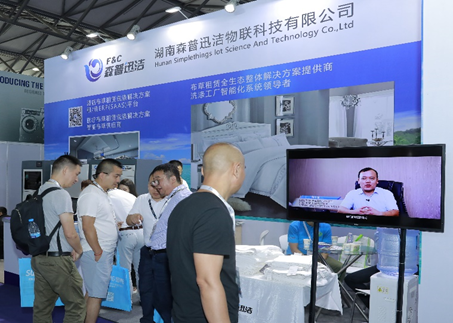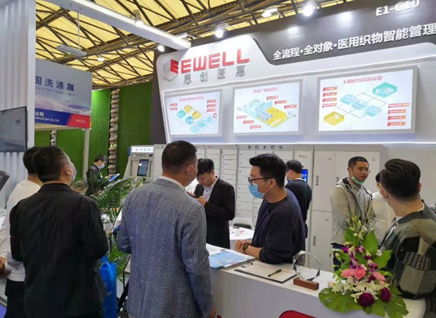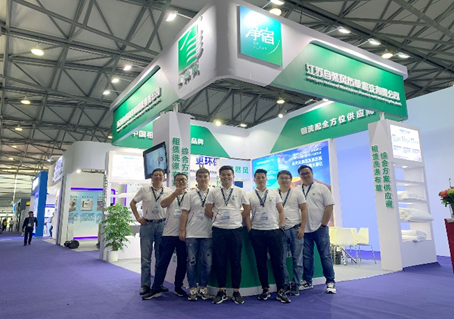 Excellent Suppliers in Leasing Laundry Circle:
► Linen leasing laundry service provider
► Uniform leasing laundry service provider
► Linen producer
► Uniform supplier
► RFID technology and application solution provider
► Washing plant automation management system provider
► Smart IoT washing service platform provider
► Supplier of washing equipment/chemical materials/accessories/consumables
► Supplier of rental laundry related products
Wise Buyers in Leasing Laundry Circle:
► Hotels, guesthouses, homestays, clubhouses, bathing centers, hot spring resorts
►Hospitals, health centers, maternal and child health care centers, sanatoriums, nursing homes
► Caterings
► Railway bureaus, airlines, troops, government departments, institutions, schools
► State-owned enterprises, foreign-funded enterprises, and private enterprises that have higher requirements for uniforms
► Pharmaceutical enterprises, food processing plants, electronics manufacturing enterprises, petroleum/chemical/natural gas companies, machinery manufacturing enterprises, engineering companies, etc. that have special requirements for workwear (such as: dust-free clothing, anti-static clothing, flame retardant clothing, etc.).
The Must-Attend Industry Gathering!
Smart Leasing Laundry Forum
Leading elites in various fields will be invited for speeches, including: The Transformation and Development of Laundry Industry under the Sharing Economy; The Inevitability of Hotel Linen Leasing Laundry; Pain Point of Medical Laundry Industry & Selling Point of Leasing Laundry; Status and Development Prospects of Uniform Leasing Laundry Industry; Successful Reference of RFID loT Technology, etc.
Innovation Development Conference
The conference includes new technology roadshows, roundtable seminars, which bridges excellent platform of communication and showcase for manufacturers, R&D experts, end-users of leading technology and products. It focuses on the latest technologies and practice in the laundry and dyeing sector, and offers dynamics for the growth of the industry.
Remarks: The event agenda is only subject to on-site announcement.